Google & Facebook generate more revenue than any traditional media company because they control more eyeballs. That's why digital marketing matters for your business.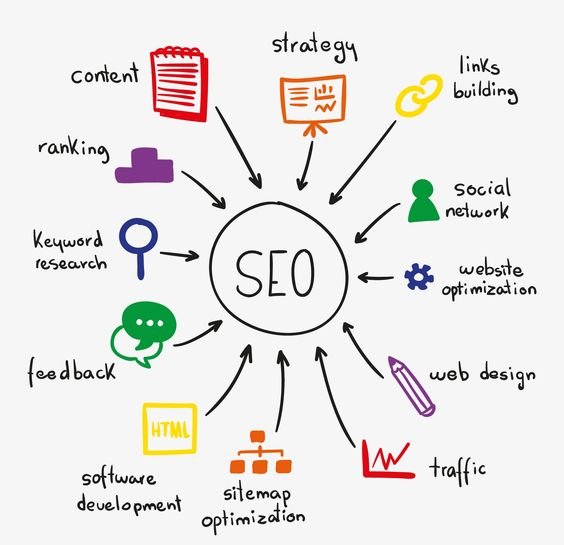 Search engine optimization
It is the process of increasing the quality and quantity of website traffic by increasing the visibility of a website or a web page to users of a web search engine.
SEO refers to the improvement of unpaid results and excludes direct traffic/visitors and the purchase of paid placement..

Social media marketing
Social media marketing is the use of social media platforms and websites to promote a product or service.
Although the terms e-marketing and digital marketing are still dominant in academia, social media marketing is becoming more popular for both practitioners and researchers.

Search engine marketing
Search engine marketing is a form of Internet marketing that involves the promotion of websites by increasing their visibility on search engine results pages primarily through paid advertising.




Email marketing
Email marketing is the act of sending a commercial message, typically to a group of people, using email.
In its broadest sense, every email sent to a potential or current customer could be considered email marketing.

Mobile marketing
Mobile marketing is a multi-channel online marketing technique focused on reaching a specific audience on their smartphones, feature phones, tablets, or any other related devices through websites, E-mail, SMS and MMS, social media, or mobile applications.

Content marketing
Content marketing is a strategic marketing approach focused on creating and distributing valuable, relevant, and consistent content to attract and retain a clearly-defined audience — and, ultimately, to drive profitable customer action.